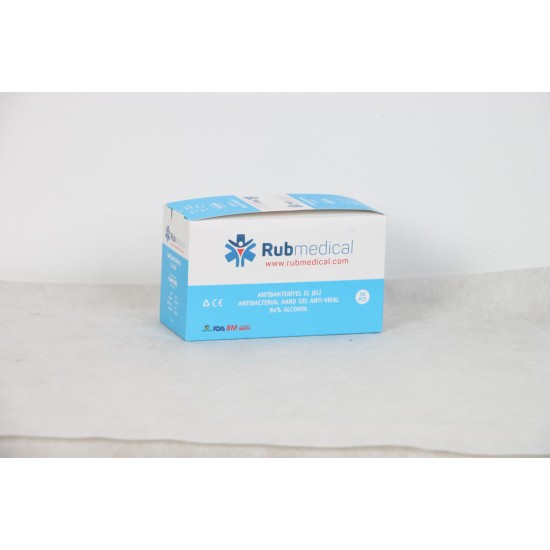 Antibacterial Jel Wholesale
Stock:

In Stock

Model:

ANTİJL02

SKU:

ANTİJL02
This product has a minimum quantity of 1000
Antibacterial Jel Wholesale
Antibacterial Gel Wholesale
Antibacterial gel is a type of hand sanitizer that kills germs and bacteria. It is a popular product for use in hospitals, schools, offices, and other public places. Antibacterial gel can also be used for personal use, such as when traveling or after using public transportation.
Antibacterial gel is typically made with alcohol, which kills germs on contact. It is important to choose an antibacterial gel that contains at least 60% alcohol. Some antibacterial gels also contain other ingredients, such as moisturizers or fragrances.
Antibacterial gel is available in a variety of sizes and formats. It can be purchased in individual bottles, tubes, or packets. It is also available in bulk containers for wholesale purchase.
Benefits of Buying Antibacterial Gel Wholesale
There are several benefits to buying antibacterial gel wholesale:
Save money: Buying in bulk can save you money on the cost of antibacterial gel.
Convenience: Having a large supply of antibacterial gel on hand can be convenient for businesses and organizations.
Quality: When you buy antibacterial gel from a reputable wholesaler, you can be sure that you are getting a high-quality product.
Where to Buy Antibacterial Gel Wholesale
There are a number of places where you can buy antibacterial gel wholesale. Some popular options include:
Online wholesalers: There are a number of online wholesalers that sell antibacterial gel in bulk.
Janitorial supply companies: Janitorial supply companies typically sell a variety of cleaning and sanitation products, including antibacterial gel.
Medical supply companies: Medical supply companies sell a variety of medical supplies, including antibacterial gel.
How to Choose an Antibacterial Gel Wholesaler
When choosing an antibacterial gel wholesaler, it is important to consider the following factors:
Price: Compare the prices of different wholesalers to get the best deal.
Selection: Make sure that the wholesaler has a wide selection of antibacterial gel products to choose from.
Reputation: Choose a wholesaler with a good reputation for selling high-quality products.
Customer service: Choose a wholesaler that offers good customer service.
Popular Antibacterial Gel Brands
Some popular antibacterial gel brands include: